40mm OG-7V HE-FRAG ARFG-7V
High-Explosive Fragmentation Grenade with Increased Safety Fuze /Anti-Personnel/
for RPG-7 Anti-Tank Grenade Launcher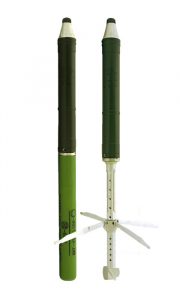 The 40 mm Round ARAFG-7V HE-FRAG grenades provide High-Explosive and Fragmentation effects against enemy troops in open terrain or in light shelters at distance up to 1000 meters.
HE-FRAG grenade ARFG-7V is analogue to OG-7V Grenade and is equipped with Fuze AR-704M with increased muzzle safety distance of 25 meters and Arming Distance of 60 meters, in order to provide increased Safety of Operators against close accidental bursts and fragments.
The grenade is compatible with RPG-7 and RPG-7V grenade launchers and their modifications.
The ammunition is safe in transport, storage and handling and ensures the reliable performance of the gun systems in all weather conditions.
| BASIC CHARACTERISTICS: | – – – |
| --- | --- |
| Caliber: | 40mm |
| Fuze Arming Distance: | 60 meters |
| Direct Firing Range: | 170 meters |
| Maximum Range: | 1000 meters |
| Operational Temperature Range: | -40 to +50°C |
| ELEMENTS OF ROUND: | – – –  |
| --- | --- |
| Projectile: | High-Explosive Fragmentation |
| Fuze: | AR-704M |
| Fuze Muzzle Safety Distance:  | 25 meters |
| Fuze Arming Distance: | 60 meters |
| Length of Round: | 600 mm |
| BALLISTIC DATA: | – – – |
| --- | --- |
| Muzzle Velocity: | 152 m/s |
| Effective Defeat Radius: | 14 meters |
| PACKING: | – – – |
| --- | --- |
| Number of rounds in one case: | 18 rounds packed in a single wooden case |
| Case Dimensions: | 833x454x262 mm |
| Case Gross Weight: | 50 kg |
| Case Volume: | 0.098 cubic meters |
COMPATIBLE Grenade Launcher: RPG-7 Anti-Tank Grenade Launcher
:
RPG-7
Anti-Tank Grenade Launcher