23x152mm API-T
Armour-Piercing Incendiary Tracer Round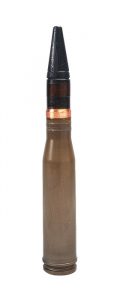 The 23 mm Round with Armour-Piercing Incendiary Tracer Projectile is intended to engage air and ground targets.
The ammunition is designed for use with guns 2A14, 2A14M, 2A7 and 2A7M of 23 mm air-defence gun mounts and their modifications on ZU-23-2 and ZSU 23-4 Shilka.
The ammunition is safe in storage, handling and operation and ensures the reliable performance of the grenade launchers in all weather conditions.
| BASIC CHARACTERISTICS: | – – – |
| --- | --- |
| Caliber: | 23x152mm |
| Armour Penetration: (at angle of hit 30° and range of 1200 m) | 10mm armour plate |
| Operational Temperature Range: | -50 to +50°C |
| Shelf Life: | 15 years |
| ELEMENTS OF ROUND: | – – –  |
| --- | --- |
| Projectile: | Armour-Piercing Incendiary Tracer |
| Incendiary Composition: | DU-5 |
| Propellant: | 5/7 Cfl |
| Cartridge Case: | Steel |
| Primer: | KV-3 |
| BALLISTIC DATA: | – – – |
| --- | --- |
| Muzzle Velocity: | 955-985 m/s |
| Average Pressure (max): | 2925 kgf/cm2 |
| Maximum Range: | 2500 m |
| Maximum Altitude: | 1500 m |
| TECHNICAL DATA: | – – –  |
| --- | --- |
| Weight of Round: | 450 grams |
| Length of Round: | 235 mm |
| Weight of Projectile: | 190 grams |
| Length of Projectile:  | 99.3 mm |
| Weight of Cartridge Case: | 172 grams |
| Length of Cartridge Case: | 151.5 mm |
| Propellant Charge Mass: | 76 grams |
| PACKING: | – – –  |
| --- | --- |
| Number of Rounds in one Case: | 84 rounds in three air-tight sealed boxes in a wooden case |
| Case Dimensions: | 875x378x206 mm. |
| Case Gross Weight: | 55 kg. |
| Case Volume:  | 0.068 cubic meters |

COMPATIBLE WEAPON SYSTEMS
ZU-23-2
Anti-Aircraft Gun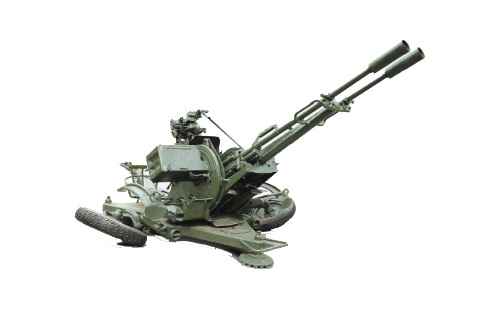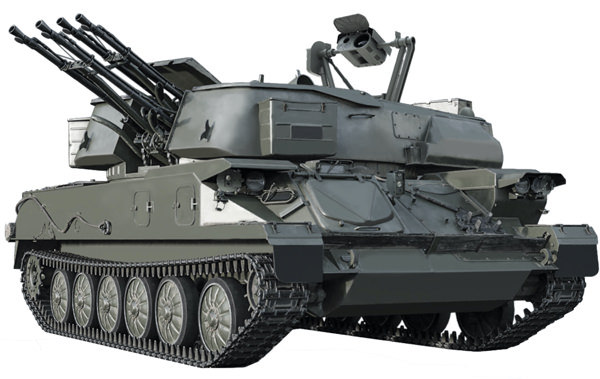 BMP-23
Infantry Fighting Vehicle