Fuze VMG-M-L
For 30mm VOG-17 HE Round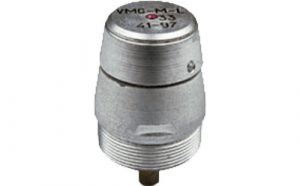 VMG-M-L is a mechanical, nose, point-detonating fuze with super-quick action. The fuze features distant arming and self-destruction.
Fuze VMG-M-L completes 30 mm High Explosive round VOG-17 for AGS-17 automatic grenade launcher.
The fuze is safe in storage, handling and operation and ensures the safe and reliable function of the ammunition in all weather conditions.
FUZE SAFETY
Before firing the Safety and Arm device prevents the detonator from positioning into the fire train. Even in case of unintentional ignition of the primer, no transfer of the firing pulse to the fire train can occur.
DISTANT ARMING
The fuze ensures distant arming within 10 to 60 m from muzzle. At firing the set-back and rotational forces arm the fuze, fixing the elements of the fire train in one line.
FUZE ACTION
Upon impact the fuze provides SQ action. The fuze functions upon impact on solid ground, marshy ground and snow.
SELF DESTRUCTION
In case of no impact the round is self-destruct within 28 to 36 s.
| BASIC CHARACTERISTICS: | – – – |
| --- | --- |
| Action: | Point-Detonating Super Quick |
| Arming: | By set-back and rotational forces |
| Muzzle Safety Distance: | Not less than 10 meters |
| Time of Self-Destruction: | 28 to 36 seconds |
| Operational Temperature Range for firing: | -50 to +50°C |
| Operational Temperature Range for storing: | -50 to +50°C |
| Shelf Life: | 10.5 years |
| TECHNICAL DATA: | – – –  |
| --- | --- |
| Length of Fuze (max): | 51.5 mm |
| Visible Length (max): | 27.0 mm |
| Intrusion Length (max): | 24.50 mm |
| External Diameter (max): | 29.60 mm |
| Weight of Fuze:  | 47 grams |
| Type of Booster: | A-30-T |
| Weight of Booster: | 1 gramm |
| Thread Size: | Spec. M27.96 x 1-8H |
COMPATIBLE VOG-17 GRENADE
COMPATIBLE WEAPON SYSTEMS
AGS-17 Automatic
Grenade Launcher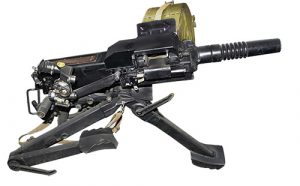 AGS-30 Automatic
Grenade Launcher