Fuze AVU-ETMA
for Aerial Bombs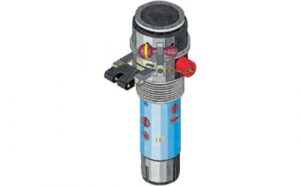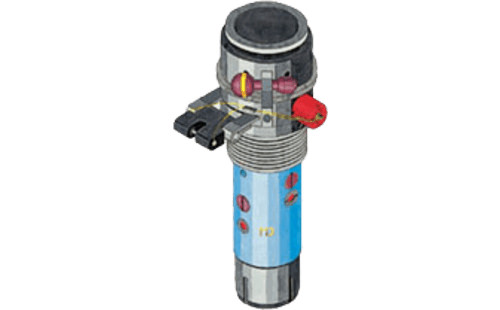 Universal air heat resistant fuze AVU-ETMA with electrical and mechanical starting devices is intended for high-explosive, fragmentation high-explosive, high-explosive incendiary, incendiary air-bombs and incendiary containers. The fuse is fitted into nose or base fuse threaded filling holes.
The fuze provides point detonating and inertia action, ignition SQ and two delay modes.
Fuze AVU-ETMA completes the following types of air bombs:
· OFAB-100-120
· OFAB-250-270
· FAB-500M-62
The fuze is safe in storage, handling and operation and ensures the safe and reliable function of the ammunition in all weather conditions.
| BASIC CHARACTERISTICS: | – – – |
| --- | --- |
| Action: | Point-Detonating or Delayed Action |
| Arming: | Mechanical or Electric |
| Operational Temperature Range: | -60 to +150°C |
| Maximum Allowed Exposure at 150°C: | 90 minutes |
| Shelf Life: | 12.5 years |
| TECHNICAL DATA: | – – –  |
| --- | --- |
| Weight of Fuze (without additional ring): | 1920 grams |
| Weight of Fuze (with additional ring): | 1970 grams |
| Method of Arming: | Mechanical or Electric |
| Voltage necessary for operation of electric starting device: | 27 V |
| Delay Depending on Height of Bombing: | – – – |
| --- | --- |
| Assault Circuit with delay (automatic): | 8.2 – 14.5 seconds |
| Arming: | By set-back and rotational forces |
| Altitude Circuit: Immediate (setting M) | Super Quick – SQ |
| Altitude Circuit: Short Delay (setting M3) | 0.01 – 0.04 seconds |
| Altitude Circuit: Middle Delay (factory preset) | 0.06 – 0.09 seconds |
| Distance Arming Delay: Assault Circuit | 1.30 – 2.60 seconds |
| Distance Arming Delay: Setting П | 3.50 – 5.50 seconds |
| Distance Arming Delay: Altitude Circuit | 8.70 – 13.5 seconds |
| PACKING: | – – –  |
| --- | --- |
| Number of Fuzes in one Case: | 16 fuzes in 4 metal air-tight sealed box in a wooden case |
| Case Dimensions: | 658x598x191 mm. |
| Case Gross Weight: | 57 kg. |
| Case Volume:  | 0.075 cubic meters |